Data Retrieval Temecula, California 
These days most of our important documents and photos are stored on our computers or mobile devices. Despite the recommendations that are given to back up your files, if for any reason this is not done, then there is a real danger that these files could be lost if anything were to happen to your hard drive. Data retrieval Temecula is an option that is available to you, and can help you to get back these files that you are worried may have been lost.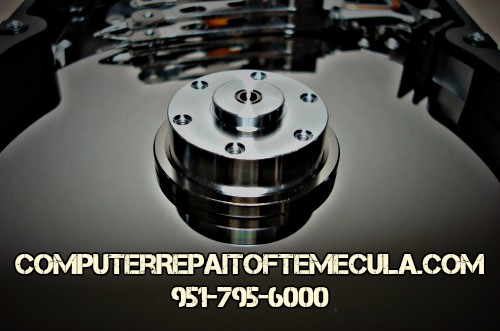 If you think that you may have lost some of your files, then the most important thing you can do is seek expert help immediately from ComputerRepairofTemecula.com. Data retrieval Temecula can be very difficult and there is a real danger that any problem will be made worse by the good intentions of someone inexperienced that tries to fix the problem. You should stop using the device as soon as you suspect that there is a problem, in order to inadvertently make the situation worse. Expert technicians will usually be able to retrieve your files, but the chances of them being able to do this will be much higher if they are working with the drive when problems have only just started incurring.
There are a number of reasons why your hard drive may have failed, and an expert technician from Computer Repair of Temecula will be able to identify what has caused the problem, and will have a good working knowledge of the techniques that can be used to try and rectify this. It may be physically damaged for example, or there may be a mechanical or electrical problem. In most cases, these problems can be addressed and it is usually possible to save the files that were stored on this drive. Even if the drive itself is no longer able to be used, the files can be extracted and placed onto another device.
The data retrieval Temecula service that we offer is very comprehensive. We deal with both Apple and Windows operating systems, and can help you retrieve your data from both hard drives and flash drives. We have not yet come across a device that we have been unable to work with, and our team of experts have many years of experience in data retrieval. We understand how important your documents and photos are to you, and this is what motivates us at Computer Repair of Temecula to do everything we can to get them back for you.
We have served a large number of personal and business clients over the years, and we have many satisfied customers. We believe that we have the highest data recovery success rates in Temecula, and the surrounding areas. Contact us today at ComputerRepairofTemecula.com if you are experiencing any problems with your hard drives and we will do everything we can to ensure that you get all of your important files back. We will also be able to advise you on the steps that you can take in the future to prevent this situation from happening again.