Computers, since their inception, have been rapidly taking over our technology-obsessed world. As such, we as a society have been faced with the problematic scenario of adaptation. For children who are growing up with such technology, it is not so hard to understand, but adults born in a different time can often have trouble hardwiring themselves to understand the intricacies of computers. However, it has become rapidly apparent to most everyone that we now live in a time when it is nearly impossible to function as a productive member of society if you do not possess a computer, and so we have been forced into learning that which we do not know. Computers, just like anything else, come with their own sets of problems, which for the technologically impaired, can be daunting to deal with, but that need not be the case. Thankfully, there are professionals who can handle any and all of your computer related issues and keep your machine running smoothly. While it can be hard to find a quality computer technician, there are people who can help fix your technological issues at Computer Repair of Temecula.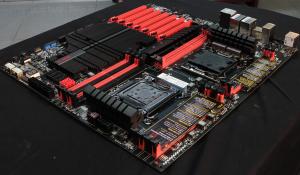 There are several computer services offered at Computer Repair of Temecula, such as troubleshooting and PC repair. They can diagnose and repair all sorts of hardware and software problems related to things such as computer crashing, spontaneous rebooting, blue screens, etc. There are also hardware and software updates. These are things you need to ensure that your system is running at its optimum level, and with computer services in Murrieta or Temecula, you can get advice on and have installed all types of hardware and software to ensure that you get the correct and best value upgrades for the best performance of your computer. Virus detection and removal is also available. If your computer is acting strange or doing things you cannot control then you may have a virus, malware, or spyware, all of which can be fixed by the people of Computer Repair of Temecula. Computer preventative maintenance will keep your computer up to date and secure. Your computer is a machine which needs constant care, it will become slower and start to have problems if you do not take care of it properly. Internet cleanup and spyware will help to remove browser hijacks and all hidden temporary files that slow down your system. There is also a wired and wireless networking service, data backup and file transfer, website and SEO services, Mac repair, as well as cell phone and tablet repair offered to the Temecula and Murrieta area.
Technology can indeed be infinitely frustrating if you do not understand it, but you need not worry yourself if you are not an expert at computer repair. The people of Computer Repair of Temecula offer a wide range of services to help ensure that your system will work at its optimum level so that you can use it for whatever you need. There is no shame in asking for help with things that you do not understand. Place your technological issues into the hands of Computer Repair of Temecula and have your system fixed right.