Just like anything else, computers are full of issues. As convenient and revolutionary as they have been, they have brought about and continue to bring their fair share of problems, like viruses. Computers always seem to get afflicted with a virus or some other horrible, hard drive crashing problem right when you are in the middle of something important. It is truly unfortunate when this happens, particularly for those of us who are not exactly tech-savvy and cannot fix our own computers. Thankfully for those of us who find ourselves being technologically challenged, there are the brilliant workers of Computer Repair of Temecula. They offer a wide variety of services including computer repair and PC repair so that you will be able to finish whatever it was you were doing when your computer crashed. With their services computer repair Murrieta PC repair Murrieta services, you can be sure that the people of Computer Repair of Temecula will be more than able to solve whatever problem you find yourself having.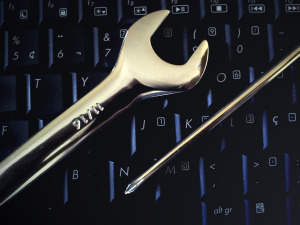 Among the services offered by Computer Repair of Temecula are virus and spyware removal, operating system repair, as well as hardware repair and installation. With their virus and spyware services, they can immunize your computer from malicious software. As it turns out 1 in 5 computers are infected with a virus without the user knowing (CNN News). If this turns out to be the case for you, the people of Computer Repair of Temecula can remove viruses fully from your computer or laptop and can provide the best protection for the future to minimize the risk of catching them again or passing them on to family, friends, or colleagues when you send emails or share files. Viruses are not things to be taken lightly as malicious viruses can do catastrophic damage to your operating system. In addition to resolving your virus issues, Computer Repair of Temecula can diagnose and repair all types of hardware and software problems such as computer crashing, spontaneous rebooting, blue screens, stop error messages, start up and Windows problems or no power, freezing or hanging on startup, internet/email problems, and just general sluggishness. Computer Repair can also advise you on all types of hardware and software to ensure that you get the correct and best value upgrades which will enable you to have optimum performance.
Computer repair issues are not always things that we can solve ourselves. Sure, they are sometimes silly little things that can be solved by running an anti-virus software or simply rebooting the system, but sometimes they require a more knowledgeable mind to be fixed. The people of Computer Repair of Temecula are just the ones for the job if you find yourself with any sort of computer related issue. They have a wide variety of services to offer as well as an abundance of experience which will enable them to find and fix your problem in an efficient time period. Do not settle for unfortunate performance, get your computer fixed today by Computer Repair of Temecula.