Computers are devilish, tricky beasts when you think about it. Sure, they are extremely convenient most of the time, but there is so much that can go wrong with them. They require a lot of upkeep and because they are generally pretty expensive we do all that we can to ensure that they work properly and without issue. Unfortunately, not all of us possess the skills necessary to look after the fates of our computers on our own. Some people require a bit of help, and that is where Computer Repair of Temecula comes in. This is a company of trained professionals who can fix anything and everything that may be wrong with your computer. If technology is not your forte, then asking for the help of Computer Repair is definitely in your best interest. They offer a variety of computer services Murrieta and for surrounding areas to ensure that your system runs as smoothly as possible without giving you too much trouble.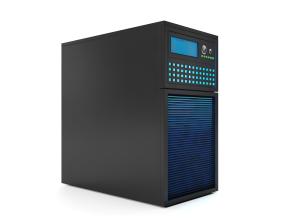 One of the things which can be done by Computer Repair of Temecula is trouble shooting and PC repair. If your computer is acting strangely, then the people of Computer Repair will be able to find out why and fix the problem for you so that your system works good as new again. They also offer hardware and software updates. If your system is not up to date with the latest programming then you could be seeing a serious lag in performance, so the people of Computer Repair can offer you their expert advice on which software to get and install it for you so that you can be sure it will be done correctly. They offer virus detection and removal for those who somehow end up on the questionable side of the internet and are always picking up viruses that endanger their system. There is also computer preventative maintenance which helps keep your programming up to date so you are not vulnerable to viruses and other forms of technological trauma. Other services offered by Computer Repair of Temecula include internet cleanup and spyware, wired and wireless networking, data backup and file transfer, website and SEO services, Mac repair, as well as cell phone and tablet repair. For the most part, the people of Computer Repair of Temecula are equipped to handle all of your technological issues, whatever they may be.
Some people have real trouble keeping up with technology and that is okay. There are excellent businesses like Computer Repair of Temecula who have made it their mission to serve you in all of your technological troubles and ensure that your gadgets are all working properly and are up to date. If you have trouble with your computer or another device or think there may be something wrong with it, then take it down to Computer Repair of Temecula. They will be able to diagnose the problem or install the necessary programming to help rid your system of its sluggishness. Put your computer in their hands and they will have it running just like new.