Data Recovery Services Temecula
With so many companies building their operations on various kinds of innovation software applications and enterprise systems, business owners and their representatives are often tasked with making sure their computer repair of Temecula systems are maintained and backed up properly on sites like ComputerRepairofTemecula.com. Part of the maintenance that many of these operations are tasked with doing is making sure the company's data are secure from emergency situations that will cause irreparable damage to an operation or their entire organization. Therefore, one of the top things that a business should make sure that they do is implement  data recovery services Temecula plan that will protect the company's data from various emergency and critical situations that occur like earthquakes, tornadoes, severe thunderstorms, fire and any other damage that can be done to lose a vast amount of the data that is stored.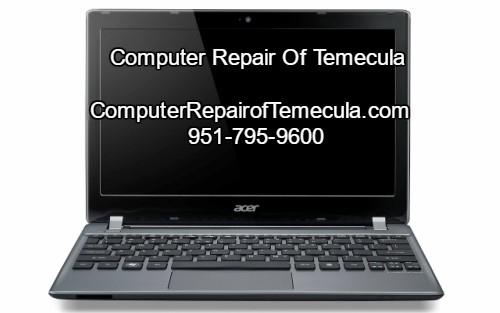 In some cases, the organization may have specialists already on staff to set-up an effective and efficient data storage system. Therefore, they may be asked to set up a plan that will protect the data on every computer that is used to conduct business activities on. If the company does not have the technical expertise or resources on their staff, the best thing that the organization can do is to hire an outside service provider to assist in this area. The team that the company hires should be employed to play a diverse role including the following:
Meet with Company Reps to Establish a Plan
Before any company representative invests their finances into any Raid recovery service provider, they will be asked to do their homework. Part of their homework is making sure that they understand what kind of procedures will be needed in this plan and what they should be looking for. Once this information is understood clearly, the next step is to meet with representatives from these other companies to see what they offer and how it will relate to their specific operations. For instance, the company's rep will need to know the details of their data recovery services plan before employing the team to protect their data. So, if the company's rep like what they hear and see, they can sign a contract to secure their services.
Set the Plan up and Communicate to Staff
Once the contract has been signed, this team of professionals will meet again with the company's reps to devise a custom recovery plan that will suit their specific needs. For instance, the plan will take into consideration the number of computers in a specific operation as well as how many servers that will need to be protected in case of an emergency. This information will be used to identify data storage resources that will be needed to ensure the organization is covered completed for all of their third party storage needs. This plan will be shared with entire staff along with the role that they will play in an emergency situation. The main goal is to restore the data as quickly as possible in order to get the operation back up and running smoothly.