Often times, a PC will encounter an error that you could not expect to find in a thousand years. This is typically because a PC has many processes which run behind the veil, and you will never know about them or how they work until they fail. Because of this, you can often wake up to something which has malfunctioned in your PC's operating system, or you can find that your PC simply will not boot up. Fortunately, most things in a PC can be fixed or replaced, even if this means having to take apart the PC and inspect it. When you entrust your computer into the hands of a professional company, you can be sure that your computer will function well and will be repaired with attention to detail. This article will explore how Computer Repair of Temecula can help you and your PC, and how you can contact this company for the best service in the area.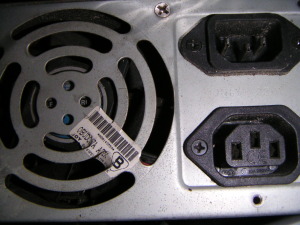 When your PC breaks, you may notice that it does not connect to a network properly, the screen does not display in the right fashion, or it generally will not perform a task as required by the user. If this is the case, something is wrong with the inner workings of the computer's hardware or programming, and it should be immediately looked at by a specialist. One of the most important aspects of a repair is distinguishing between a computer's hardware failure, and its software failure. If the PC is having errors displaying something, it can be either case, since the video card can often fail and make strange images appear. If the PC is having odd pop ups while you are on the web, then you probably have something wrong with the system's security, since it can indicate a virus which has found its way into the computer and has to be removed by an expert or with the proper software. Fortunately, many people at Computer Repair of Temecula are well-trained in how they handle computers, and can diagnose a computer within a matter of minutes, or perhaps an hour. Simply by looking at the computer, you can tell many things about how it functions, since its display to the monitor is a crucial aspect of determining if your problem is based in the computer's graphical systems or its actual programming. If the problem rests in the latter category, you may not need to replace anything, but you will be required to have somebody look at the PC and fix some things in its registry or other systems.
In general, you should never try to fix a computer if it has severe issues, since you could end up deleting key files or causing more problems to the hardware. Leave the repairs to people who are well trained and can repair a PC without error. For computer repair Murrieta is one of the best locations, since it's very close to Computer Repair of Temecula and can enable you to bring your PC in by yourself. For more information, call or e-mail us today.